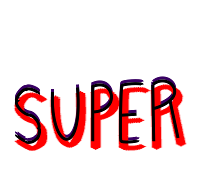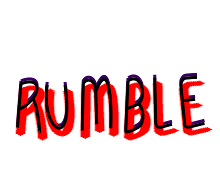 August 6th @
Babycastles
An all-day indie games tournament
Players are placed into one of three teams!!!
GAMES



Videoball
Particle Mace
Star Versus
Yo Fight My Mans
BANG BANG BANG!
Chirp Club
Snacats
Hecticube
Brolly Folly
SCHEDULE

11:30 AM
Get to the Choppa!!!
East River (see map)
A one mile road race between Joe Salina of Babycastles, Tim Rogers of Action Button Entertainment, Toni Pizza of Indiecade East, Gwynna Forgham-Thrift of NYU Game Center, Nick Fortugno of Come Out & Play, Mark Kleeb of Death By Audio Arcade and Nick Montfort of Synchrony. The winner takes a victory lap in a helicopter that circles the Statue of Liberty, and they ride to the tournament in a private car. The losers swipe themselves into the subway.


1 PM
Helicopter
Pier 6 (see map)
The winner of the race is crowned and sent on a 15-minute helicopter ride around the Statue of Liberty, Ellis Island and Governor's Island.


2:30 PM
Marshmallow Eating Contest
Babycastles
Live marshmallow eating contest between Jesse, Dennis and Han! Visuals by Jónó Mí Ló. Hosted by Coach Kyle.


3 PM - 7 PM
Free Play / Official Matches / Robot Pageant
Babycastles, Hack Manhattan
Let the games begin! Matches are held continuously at stations around Babycastles. Practice with friends or challenge players from other teams to official matches! As official matches are played, results are added to a live team point count. On the main screen, games rotate every hour and live commentators announce the action. Across the hall, build robots for a beauty pageant using supplies from the public bins.
3 PM
Snacats
Babycastles Main Screen
4 PM
Yo Fight My Mans
5 PM
Particle Mace
6 PM
Videoball
7 PM
Closing Ceremony
Babycastles
We gather in the main space and place the representatives on the podium next to their team's MVP. Creators of Killer Queen, Nik Mikros and Josh Debonis, will be joining us to crown the champion of Super Hot Ronny's Rumble! Afterward, we break the piñata.


9 PM
After Party
Babycastles
Music by TBA. Tickets sold separately!